What is Shockwave Therapy?
Shockwave therapy is a non-invasive, simple, and effective solution to pain and strain in the body. It has an acoustic wave which carries high energy to painful spots and Myoskeletal tissues with subacute, sub-chronic and chronic conditions. 
The energy promotes degeneration and reparative processes of the bones, tendons, and other soft tissues. It is a cutting-edge technology has seen impressive success results in managing pain and improving quality of lives.
Shockwave therapy is a multidisciplinary device used in orthopaedics, physiotherapy, sports medicine, urology and veterinary medicine.
Who is Shockwave Therapy for?
Shockwave is best suited for pain that has been present for at least six weeks or longer including chronic pain.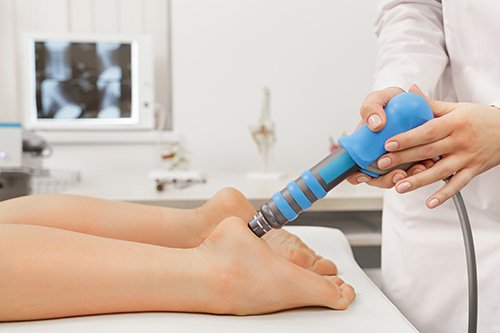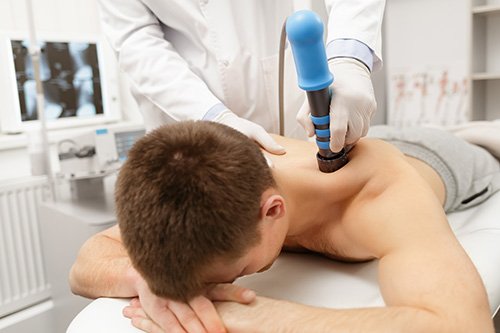 Shockwave therapy could help to treat:
Knee pain (patellar tendonitis) 

Neck, Shoulder & Back pain 

Achilles tendonitis 

Ligament and tendon injuries 

Tennis/Golfer's Elbow 

Planter fasciitis 

Post surgical recovery 

Post traumatic injury 

Rheumatoid Arthritis 

Osteoarthritis 
Chin splints (medial tibial stress syndrome) 

Calcifications at the tendons
'To Book An Appointment, Click On Our Booking
Tool At The Top Right Of This Page