Vivianne Dawalibi is the founder of Caloundra Health Hub in 2004, formerly known as (Caloundra Bulk Billing Surgery) and Cooroy Family Practice since 2010:
Born in North of Sudan from Syrian parents, I served humanity for two decades assisting the Office of the United Nations refugee agency (UNHCR) in providing solutions to the vast refugees' related integration issues during emergency operations.
Due to my dedication, hard work, loyalty and the solutions I provided, I was awarded with the prestigious Nobel Peace Prize Certificate (1981 in Sudan).
Further, due to a country program that I initiated and managed in relation to orphan children I was awarded with the prestigious UNESCO Peace Prize Certificate (1995 in Armenia).
I started my career with UNHCR as a bookkeeper, then promoted to be a finance officer, administrative officer and then as an emergency operation manager in various countries. I served in my home country Sudan, then Kenya, Somalia, Armenia, Belarus, Bangladesh and finally in Bosnia Herzegovina during the Kosovo conflict.
My role was to support the Office of UNHCR in assessing and identifying refugee needs, allocating implementing partners to address the identified needs and managing various humanitarian projects in different sectors.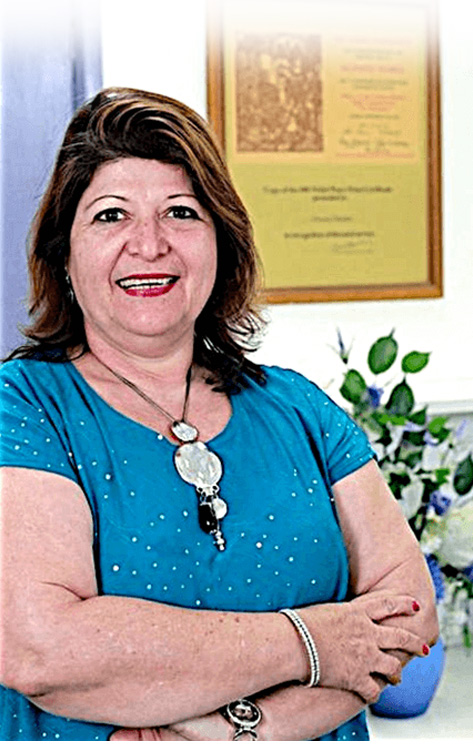 Successfully I managed to gain the trust of various international government offices and added value to our UNHCR operations by having various Joint Venture projects with capital raised from USAID, Norway and Finland Home Affairs.
In 1994, together with my family we became refugees and we resettled to Sydney, Australia, but my service with UNHCR continued until we settled finally in Sydney, and I resigned from my role with UNHCR in December 1999 for family reasons.
In Sydney, I worked as a Community Worker at the Melkite Catholic Eparchy Church in Greenacre, NSW. Then, I established a charity organisation called the "Melkite Welfare Association" and developed various community development projects, and received  funds from Federal, State and Local Governments.
In 2001, I developed a non-accredited training course on 'Certificate IV in Small Business Management'. I taught non-English speaking community members how to transform a hobby into a small business and how to successfully manage their businesses and become a valid member of the society. The program aimed to empower those people to create a career for themselves instead of being reliant on the Australian social welfare system.
After I lost my husband in November 2002, I moved to QLD and in July 2004, I purchased my first medical centre on the Sunshine Coast "Caloundra Health Hub" (formerly known as Caloundra Bulk Billing Surgery), with a mission to provide easy access, affordable high quality healthcare to the community.
In 2010, I purchased my second medical practice "Cooroy Family Practice" with the same purpose and mission.
I continued to build these two practices with a focus on empowering people to be self-reliant and look after their health by providing them easy access to affordable, high quality healthcare services.
Since 31 August 2021, due to the COVID-19 hardship which we all experienced, to ensure the sustainability of our services to the bigger community, we decided to move towards a mixed billing service.
Bulk billing is offered to: Children under 16 years, holders of Health Care Card, Pension Card, Concession Cards, Aboriginal and Torres Strait Islander Patients, Chronic Disease Management Plans, Mental Health Care Plan and Health Assessments for Preventative Health Care.
– Vivianne Dawalibi
(Founder, Owner, Managing Director, Practice Manager)

Vivianne was awarded with 'NOBEL PEACE PRIZE Certificate' while serving at UNHCR operation in SUDAN (1981):
Vivianne, due to her dedication in providing solutions to the vast needs of refugees had been awarded with the prestigious 'Nobel Peace Prize Certificate' while serving UNHCR (the UN Refugee Agency in Sudan in 1981.
Vivianne due to her great achievements had been awarded with the prestigious "UNESCO Peace Prize Certificate' while serving UNHCR Armenia in 1995.