Welcome to a Quick and Convenient Mixed Billing Surgery
Caloundra Health Hub is our new business name, formerly known as (Caloundra Bulk Billing Surgery- CBBS). It is our new branding.
We are a Mixed Billing service, a team effort, aspiring to provide the best service in a professional, safe, friendly and family focused way, offering high quality healthcare. For more information about our billing please refer to OUR FEES.
PRACTICE BULK BILLING CRITERIA
● Children under 16 years
● Healthcare Card holder
● Pensioner Concession Card holder
● Aboriginal and Torres Strait Islander patients
● Care Plan and Care Plan Review
● Health Assessment
● Mental health Care Plan

If you do not need your booked appointment, please cancel your booked appointment at least before 4 hours of your appointment time, to avoid receiving (Did Not Attend fee) bill of $50 (DNA Fee).
If your requested to transfer your medical record to other clinical facility, an administrative fee of $50 applies.
We are open Monday to Friday from 8am to 5pm. Weekends and public holidays are depending on availability of doctors.
When you book online, you can choose specific type of consultation you need.
Our appointment system is set for 10 minutes appointment, and a longer appointment is available if you have a complex issue to discuss with your doctor.
Book Online is available for your convenience, through our website http://www.caloundrahealthhub.com.au or through
HotDoc https://www.hotdoc.com.au
After-hours is a Telehealth Mixed Billing Service – Call the practice number 5438 1488. Your call will be triaged and diverted, your details will be collected and passed on to a doctor who will contact you through a private number.
Remember if it is an Emergency, please CALL 000 immediately, and request an Ambulance Service.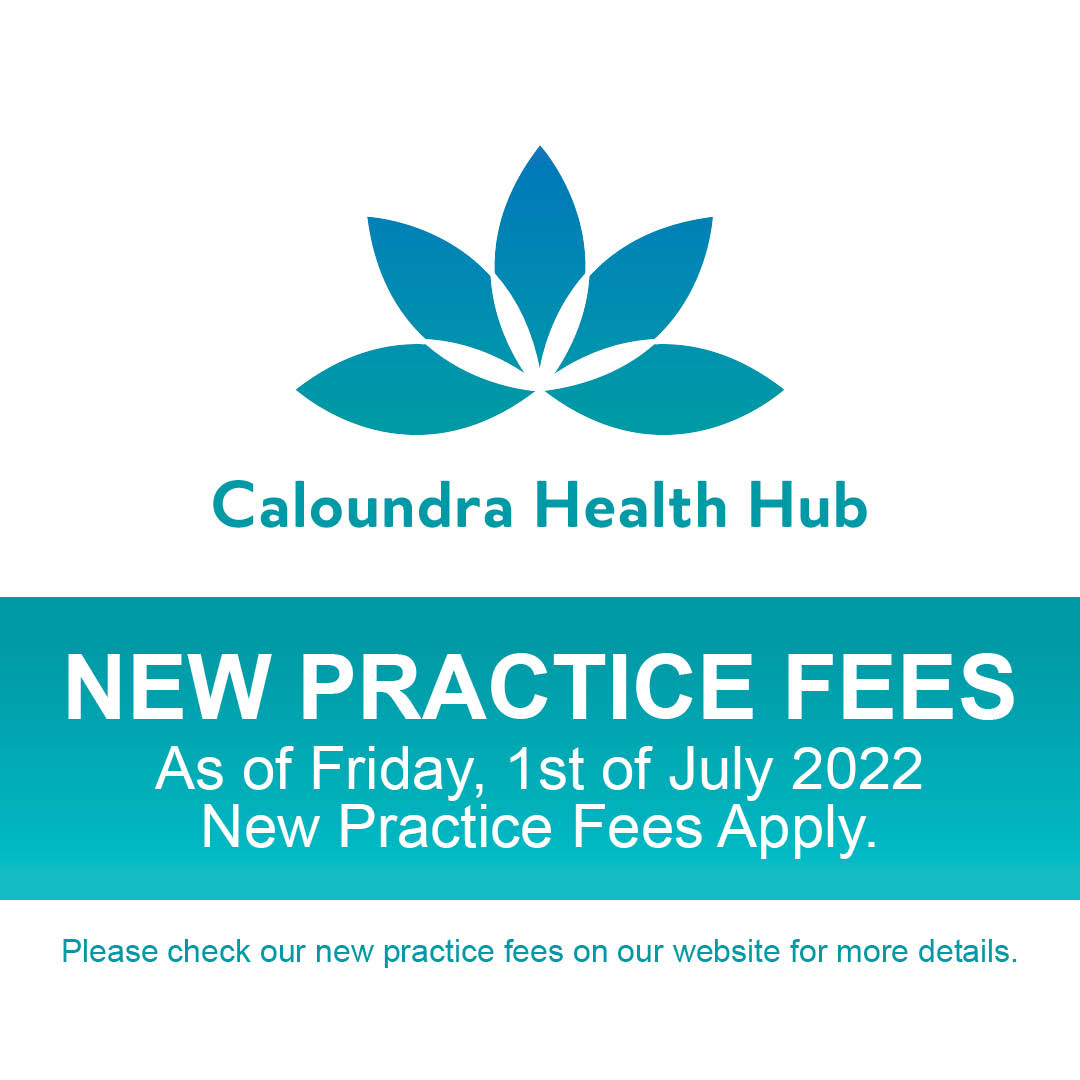 The Benefits Of Using
Our Medical Practice
Caloundra Health Hub is a general practice located on the main street of Caloundra, next to Priceline Caloundra Pharmacy.
The practice has been operating since 2004. It is privately owned and led by Vivianne Dawalibi, a recipient of the prestigious 'Nobel Peace Prize Certificate' for her dedication, loyalty and care.
The practice's mission is to provide easy access to a wide range of excellent healthcare     by serving        patients with dignity, respect, without discrimination.
Each patient entering our practice, no matter what their health condition is, or their background or circumstances are, will be warmly welcomed and treated with love and care by our clinical and non-clinical team members.
The practice focuses its values on creating a happy, satisfactory work environment for our doctors, supporting clinical and non-clinical staff, service providers, suppliers and the community at large.
The practice focuses on treating every patient as a guest and serving them with the best possible high quality of healthcare, leaving them to take away a good experience.
The practice focuses its culture on working together with dignity and respect, cultural awareness for diverse backgrounds, integrity, high work ethics, teamwork, compliance, allowing innovative ideas, continuous improvement and embracing technologies to improve efficiencies.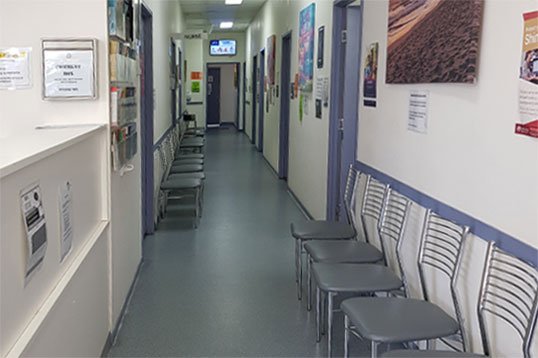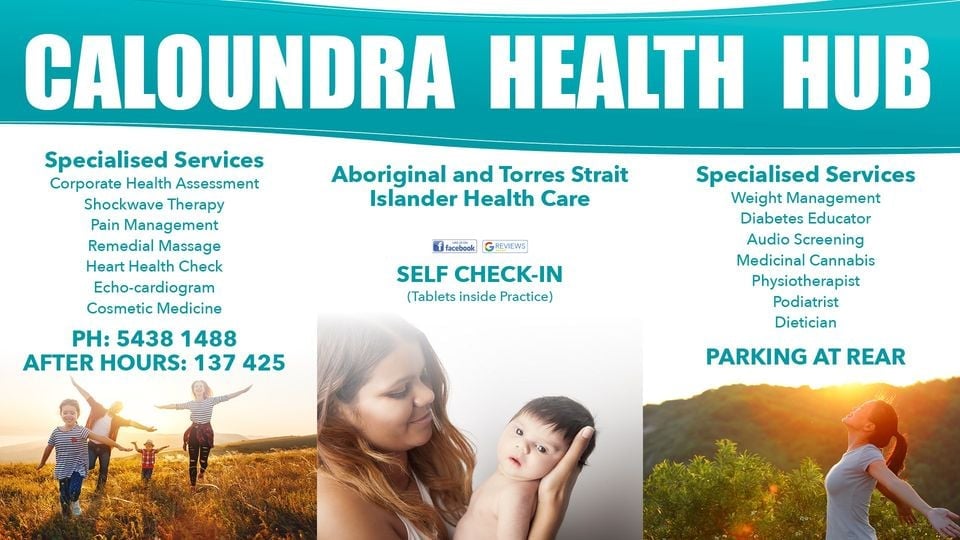 Male & Female Doctors
For All Ages & Conditions
Caloundra Health Hub proudly offers a wide range of primary health care delivered by qualified, experienced, compassionate, and dedicated general practitioners, nurses, Indigenous nurse, allied health practitioners and supported by our friendly administrative team – all under the one roof. The practice caters for the entire family, encompassing all age groups. 
We are committed to serve you with dignity and respect, and we ask you to do the same to our front desk team, clinicians working at this practice and available patients in the waiting room. Abuse and ill behaviour will not be tolerated for the safety of all involved.
Our team are essential frontline healthcare workers that are here to assist our community and are entitled to a safe work environment.
We are not a COVID Vaccination centre. We abide by the government requirements as health service provider. This practice requires wearing a Mask when you visit your doctor to ensure your safety and the safety of the vulnerable patients of our practice.
Easy To Find, Easy To Park,
Caloundra Health Hub
68 Bulcock Street




Caloundra

QLD 4551

(07) 5438 1488
Open 5 days
Monday to Friday


8:00 am to 5:00 pm


Weekends & Public Holidays
Depends on availability of doctors