Diabetes is a challenging problem for public health worldwide. It is a chronic disorder in which a person has high blood sugar, either because the body does not produce enough insulin, or because cells do not respond adequately to the insulin that is produced.
There are two main types of diabetes:
Type 1 diabetes, which is characterised by the autoimmune destruction of the insulin-producing cells in the pancreas.

Type 2 diabetes, which is the most common form and is characterised by a reduced production of insulin and an inability of the body tissues to respond fully to insulin. As there is currently no cure for diabetes, the condition requires lifelong management.
Diabetes Type 2 Risk Assessment Tool (AUSDRISK) is a short list of questions. It helps both health professionals and individuals to assess the risk of a person developing type 2 diabetes over the next 5 years.  Ask our reception staff to complete the form while waiting for your consult.
Patient getting a 'high' score on AUSDRISK, are eligible to attend a type 2 diabetes risk evaluation by your GP if they are aged: 
40 to 49 years 

15 to 54 years for Aboriginal and Torres Strait Islander people
Diabetic patients are eligible for one year cycle of care, called 'Diabetes Care Plan' to ensure best-practice diabetes management including regular monitoring to help prevent diabetes complications.
Our doctors continue to be a diabetic patient's primary source of care; they are responsible for coordinating diabetes education and management, instigating a course of treatment and review to incorporate any developments and lifestyle changes, and provide referrals to appropriate specialists or other health professionals.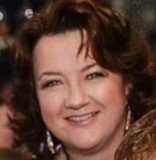 Our Diabetic Educator, Jacqueline has wealth of knowledge assisting people with Diabetes.
'To Book An Appointment, Click On Our Booking
Tool At The Top Right Of This Page