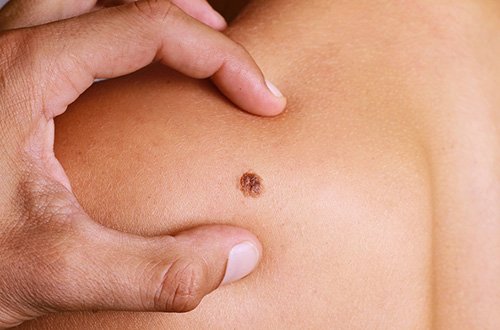 Ultraviolet radiation (UVR) is the principal cause of skin cancer, and in Queensland UVR levels are high enough every day to damage our skin, even on cloudy days. Cutaneous malignant melanoma is the most aggressive skin cancer claiming lives. 
Squamous cells carcinoma and basal cell carcinoma are far more common but far less life threatening. The most common, life-threatening form of cancer for 15 to 44-year-olds is Melanoma. This is the 3rd most common form of cancer for women and men that is considered life-threatening.
Look for signs of skin cancer including:
Redness or new swelling beyond the border of a mole. Color that spreads from the border of a spot into surrounding skin. 

Itching, pain, or tenderness in an area that doesn't go away or goes away then comes back. 

Changes in the surface of a mole: oozing, scaliness, bleeding, or the appearance of a lump or bump.
At Caloundra Bulk Billing Surgery, we offer high-quality skin checks with modern equipment, we provide surgical and non-surgical skin cancer treatment options.
'To Book An Appointment, Click On Our Booking
Tool At The Top Right Of This Page